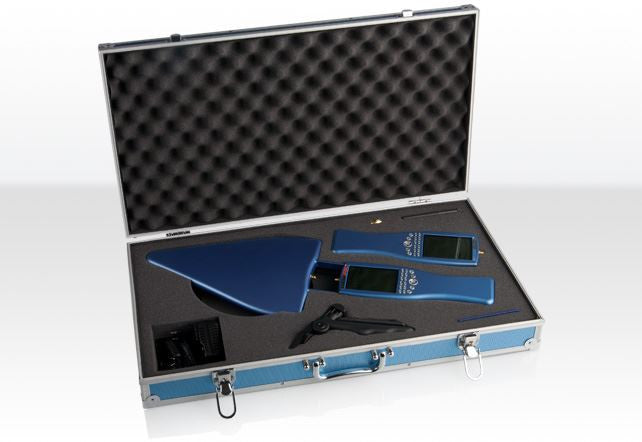 RF/EMF Spectrum Analyzers Bundle: HF-2025E & NF-1010E
Product Details
This RF and EMF analyzer kit is the perfect package deal for many items at a low price. It includes the Spectran HF-2025E RF analyzer, Spectran NF-1010 EMF analyzer, HyperLOG 7025 antenna, free real-time analyzer software, a real-time remote control to your PC or MAC, award-winning 3D (isotropic) sensors, Pistol grip with mini tripod function, 1m SMA cable, USB cable, SMA adapter, SMA tool, 2x Spectran 1300mAh rechargeable battery (integrated, one each), Large aluminum carrying case with foam protection and a detailed CD-Rom manual. All of these items are designed to help you to capture a wide frequency range and you will save money by buying them together!
Starter Bundle Features:
SPECTRAN HF-2025E
Frequency range: 700MHz to 2.5GHz
Amplitude: -80dBm to 0dBm (typ.)
Lowest sample time: 100mS
Accuracy: +/- 4dB (typ.)
SPECTRAN NF-1010E
Frequency range: 10Hz to 10kHz
Magnetic field (Tesla): 10nT to 100µT (typ.)
Magnetic field (Gauss): 100µG to 1G (typ.)
Electric field: 1V/m to 2.000 V/m (typ.)
Accuracy: 5% (typ.)
HyperLOG 7025
Frequency range: 700MHz to 2.5GHz
For further information please see the detailed description of each item.