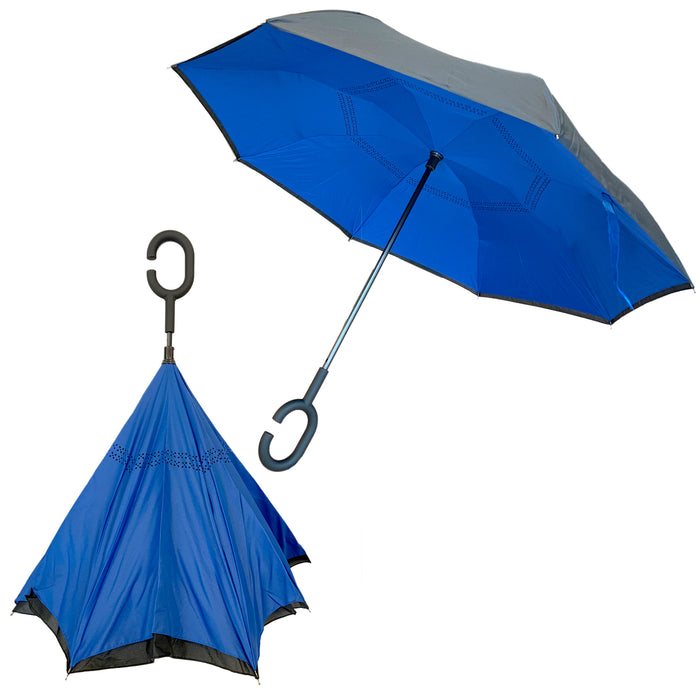 Reverse Folding Windproof Umbrella with C-Shaped Handle
This umbrella features a unique reverse folding frame that allows you to easily enter and exit cars, doors, and other tight spaces without getting wet. The umbrella collapses inwards to trap any water droplets inside the canopy to prevent leakage.
The top layer is coated with Teflon protective coating that is waterproof causing rain to bead up and dries with just a few shakes of the umbrella. An additional layer is added to the underside of the canopy to protect the ribs from the elements, preventing rust.
8 double layered fiberglass ribs offer outstanding wind resistance, and are equipped with a fail-safe inversion technology that allows the entire frame to invert during extremely high gusts of winds to prevent the ribs from snapping.
When the umbrella is collapsed, it stands up on its own, protecting your precious canopy from dirty floors.
Length: 31.5in(80cm) Width: 3.5in(9cm)  Height: 2.7in(7cm)